And no, no handsome men were involved. Well, unless you count my dad, who I think is definitely pretty handsome. But then, I might be biased ;)
If any of you know my sister, you know that when she gets an idea into her head, it's impossible to get her to give it up. So when she heard that the Red Cross was doing a blood drive at the mall near our house, she was determined to go. As my dad donates blood pretty regularly, he didn't mind taking her as well. I had completely forgotten about their plans until the night before "the day" and by the next morning my sister had convinced me to come along and donate my blood, too. (This convincing mainly consisted of reminders that this was at THE MALL which happens to contain A BOOKSTORE)
Emily (r) and I looking through the Blood Drive info packet
Totally willing to give up a pint of my blood for a chance to wander the bookstore (who wouldn't?) I tagged along with my Emily and my dad, as well as my mother, who decided this was the perfect picture-taking opportunity. (My mother would have given blood as well, but she has a low platelet count which prevents her from doing so)
They took my dad first, and then I was next.
My dad in "the chair"
By this time I was getting a little nervous. The nice Red Cross lady took my temperature (do I have a fever? Maybe I have a fever???) and then checked my blood pressure (I DO have pretty low blood pressure normally...maybe it'll be too low...) and my iron levels (I didn't eat a steak this morning, my iron HAS to be low, right?) and then took my pulse (Maybe I won't have a pulse! Oh, wait....) Not exactly pleased with my perfect health, I then sat down at a closed-off computer to answer more health questions. It took rather a long time to fill out all my information because the computers kept glitching. While I was sitting there waiting, I saw my sister wandering around. Confused because I had heard them call her name earlier, I looked to my mom, who shrugged and then told me, "She didn't weigh enough for her age to give blood."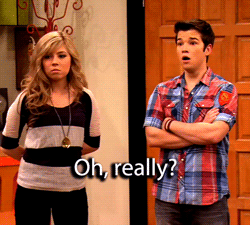 By the time I was finally able to go out and sit in the chair to actually give blood, I was just ready to get it over with so I could go to the bookstore. I don't mind telling you that I was VERY nervous when she poked the needle into my arm (I didn't look when she did it. That definitely helped) Honestly, though, it was just a little prick and sitting there while they drained the life out of me didn't hurt at all ;) In fact, I thought, This isn't bad at all. I could do this all day.
Ugh. No, this is not a flattering picture of me.
But then...she took the needle out and as soon as she did, I began to feel a little nauseous and my vision started getting splotchy. The blood drive had a wonderful supply of cookies, soda, and juice on-hand, so my mom ran and grabbed me a sprite. Another nurse got me some wet paper towels to put on my head. I felt really ridiculous, but I can't deny that it helped. After a few minutes, I tried to sit up.
This is perhaps the biggest mistake I have ever made. Everything went black. I was still conscious, but I couldn't see anything, and I couldn't really hear anything except for noises that sounded far, far away. I felt sick and terrible and all I could think of was, "I want to go to the bookstore!"
No, the bookstore did not happen that day.
It took us almost an hour to actually leave the mall after that because anytime I'd feel better, I'd try to get up and then everything would kind of turn into splotchy black spots and I'd feel dizzy. The sprite didn't help much because I don't like to drink soda, and since I wasn't used to the carbonation it kind of upset my stomach. However, I had some salty pretzels which really did the trick- I really, really wanted some salt. (You know I was craving that mineral!!!) Of course, I got braces about a month ago so I couldn't actually eat the pretzels- I could only suck the salt off of them. So basically I was lying down in the middle of the mall with cold cloths all over my head, a barf bag on my lap (which thankfully I didn't have to use) while sucking pretzels. Thankfully, I am confident enough to pull this look off. ;)
I also had some apple juice and a cookie, which helped, too.
Overall, though, I am really glad I did it. Apparently the blood I donated is enough to save three people's lives, which definitely puts a little lightheadedness in perspective. And my sister got her due a couple days later when she accidentally cut her finger and lost a lot of blood (for a finger, anyway). But my dad glued her cut together and it seems to be okay now.
Also, I got to lay around the rest of the day and watch Audrey Hepburn movies. So that part was pretty nice, too ;)