NaNo has been especially difficult this year. I'm writing in a genre I've never done before (sci-fi!) and I also have been trying to edit
Hidden Pearls
and my
Five Enchanted Roses
entry and yet most of the time at the computer is spent like this:
And then I get in my little bed after a day of writer's block and there's something kind of magical about being cozy under the covers because suddenly, I HAVE IDEAS.
So half of my head keeps trying and the other half is like, no.
So I decide I need to go eat. And maybe take a walk.
And then, I have a moment of inspiration!!!
And I write like crazy.
And then I get stuck again.
I try to brainstorm more ideas....
....but halfway through , Pinterest temptation pulls me away. And of course, that's when my sister looks over my shoulder and I try to act like I've been writing the whole time.
But it doesn't fool her and she scolds me for my pinterest and tumblr browsing when I'm supposed to be writing. So I get annoyed and tell her to go away.
And then I kid myself into thinking I have plenty of time and that that deadline is far, far away.
It doesn't work.
So I spend lots of time lying around like this:
But I realize what I'm really doing:
So I stumble back to the computer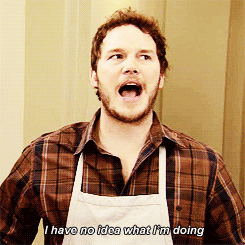 And I try writing anyway. And slowly, slowly, things start to come.
I've also been craving really weird Japanese kit-kat bars that I've been seeing online, which doesn't help. But that doesn't really have much to do with the rest of this post...but they do look yummy, don't they? Well...sort of. :)